Tristan & Khloe reunited?
Written by Aade on April 15, 2019
After spending special time together this Sunday ( April 14th, 2019) Some people are asking has the love come back to the couple?
Despite alleged cheating scandals, Khloe Kardashian and Tristan Thompson reunited for their daughter's, True Thompson, first birthday party. According to the "Insider", in the past, the reality tv star confirmed the cheating scandals between Tristan and a "mysterious brunette" in New York City, which allegedly occurred a few days before the birth of their daughter True Thompson. Fast forward to February of this year, he was caught "making out" at a house party with Kylie Jenner`s best friend and roommate Jordyn Woods. It has been reported that the couple has separated since then.
However, Amidst all the controversy, the two parents came together and celebrated True Thompson`s first birthday, which was appeared to be held at the Good American co-founders home. According to E! News, "Khloe and Tristan will remain focused on co-parenting their little girl, which is exactly what they appear to be doing at her birthday party." At the extravagant party, it can be seen on the Kardashian sister's Instagram that ice pop and cotton candy venders were in attendance, and not to mention balloons, ponies, and a donut wall!

Wish you could have been there right? So, is it too early to tell if Khloe and Tristan may come back together or are they fine with co-parenting?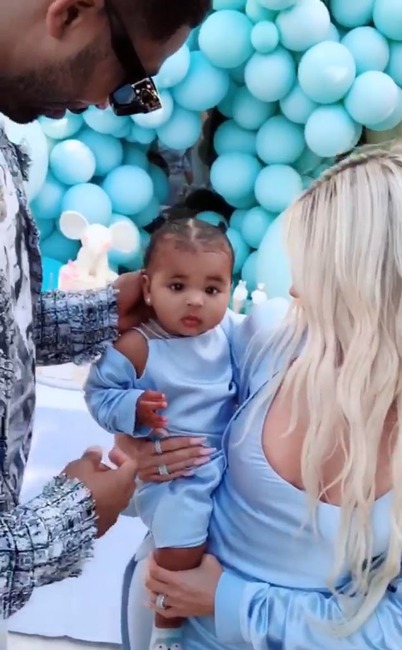 ---