KEVIN HART: Driver Caused Accident
Written by KingCnote on October 11, 2019
The California Highway Patrol blames driver Jared Black for that nasty car crash that seriously injured Kevin Hart.
Law enforcement sources tell TMZ that "Kevin's 1970 Plymouth Barracuda crashed because driver Jared Black gunned the engine and lost control. The car had incredible power with a 720-HP engine. We're told the sudden acceleration and loss of control caused the vehicle to go into a spin and it ended up crashing through a fence and into an embankment."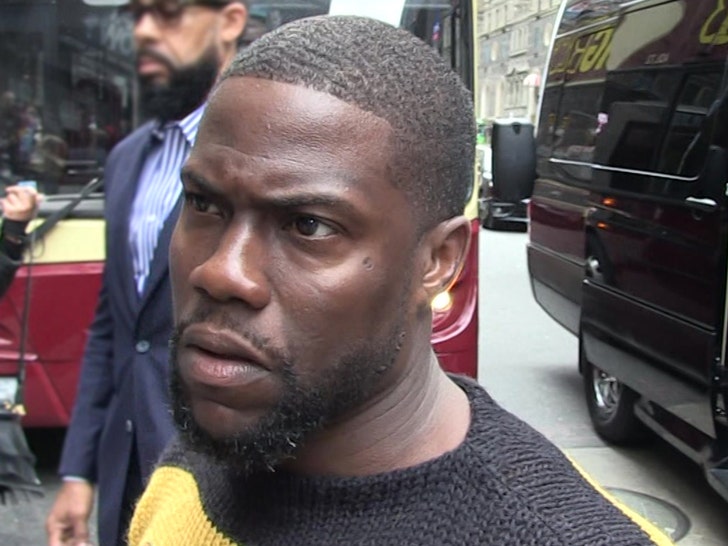 The insiders say the muscle car did not have any mechanical issues and that the accident was purely driver error.
According to the CHP's report, none of the three people in the car were wearing seat belts.
But Kevin, who suffered three spinal fractures, is standing by his pal. Through his lawyer, the star tells TMZ, "I have nothing but love for Jared and wish him and Rebecca [the other passenger] a speedy recovery."
---